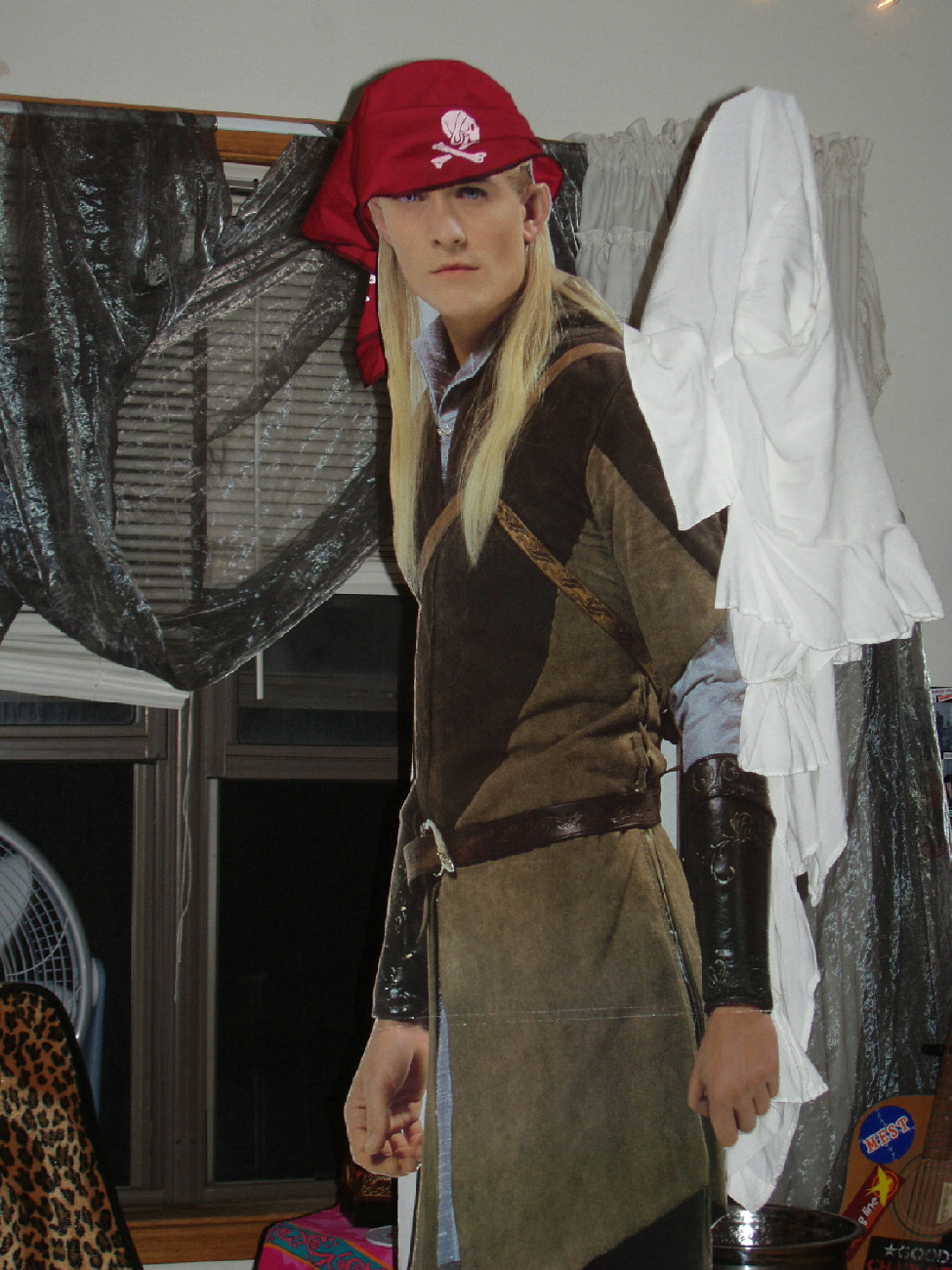 Legolas the retarded hunchback pirate. Swashbuckling isn't it?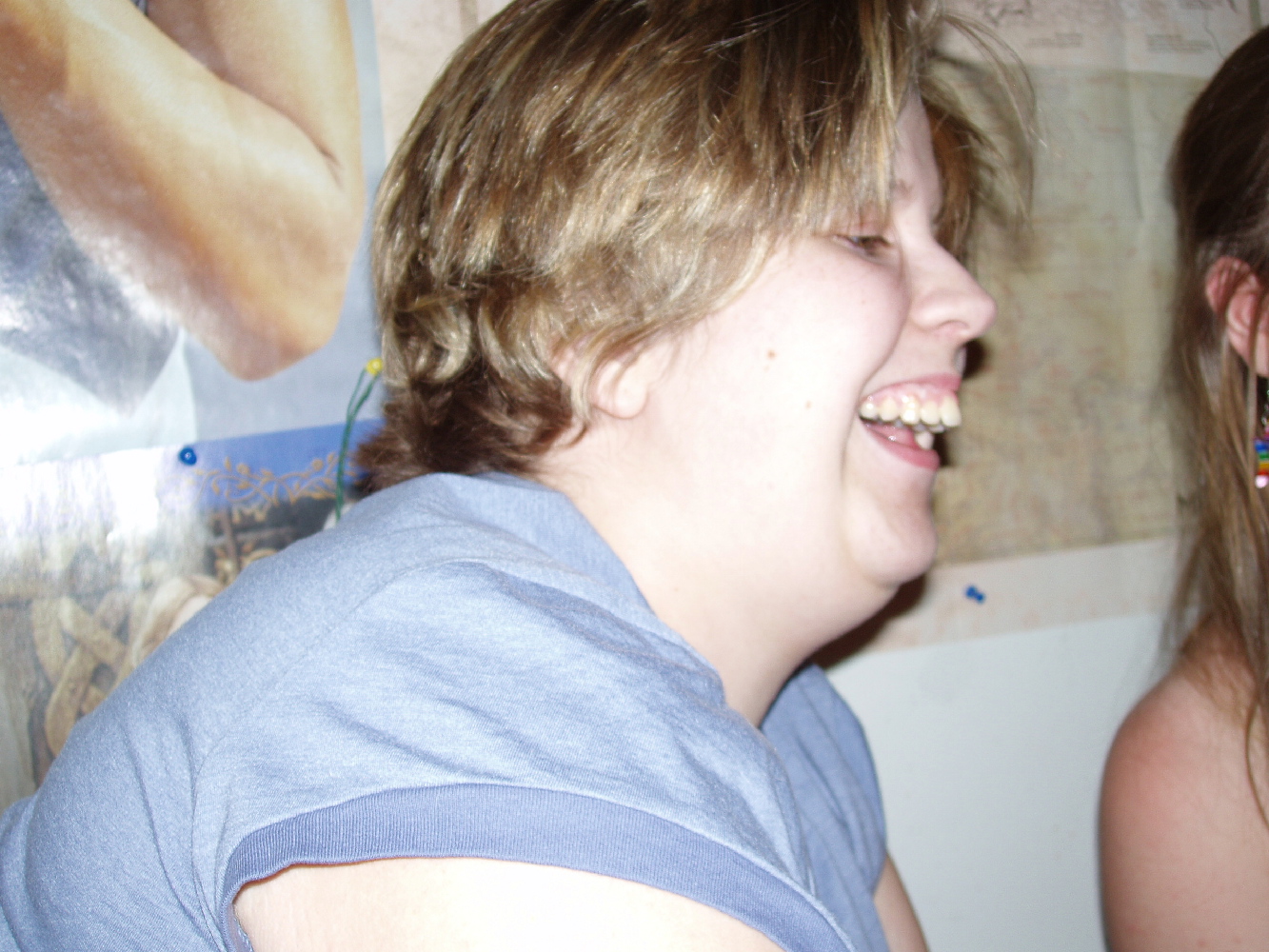 Bonnie with a case of the snorts (induced by the laugio pigalis charm by Guen).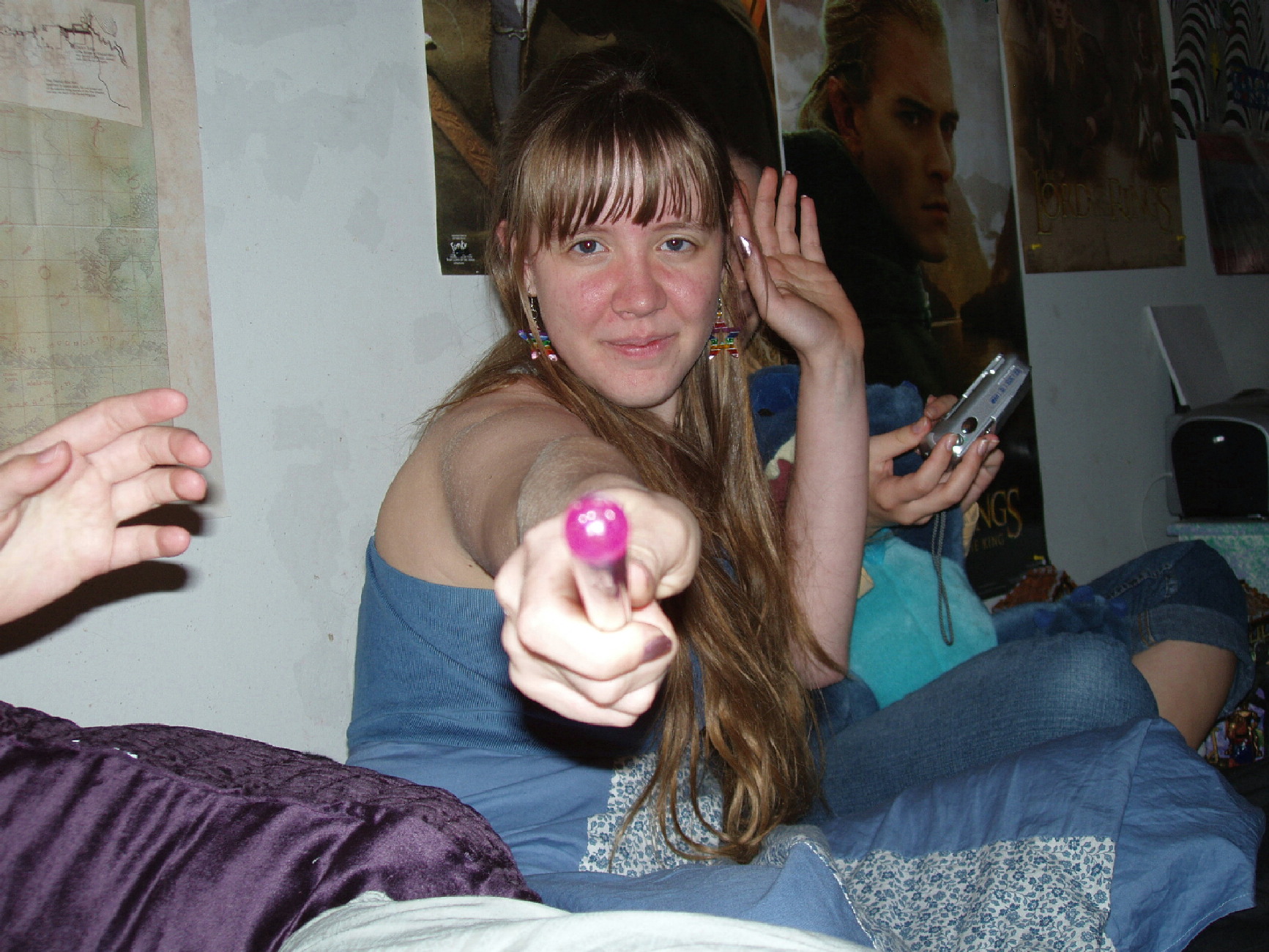 Guen attempts to use the laugio pigalis charm on me, but my camera deflects it to Bonnie whom has been hit twice.
Poor Rach, hooked on fairy dust. Don't snort too much.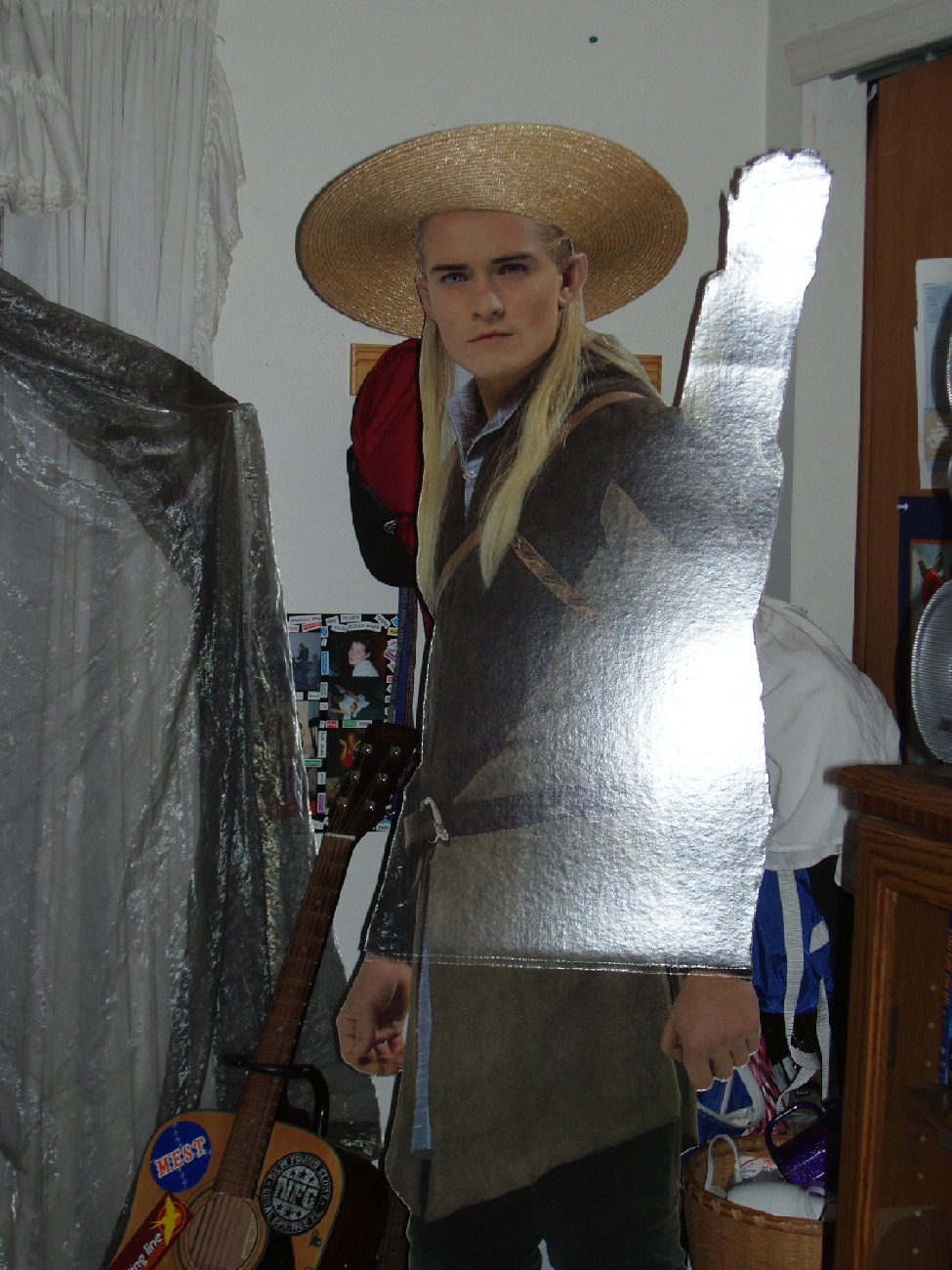 Can you say hot in spanish?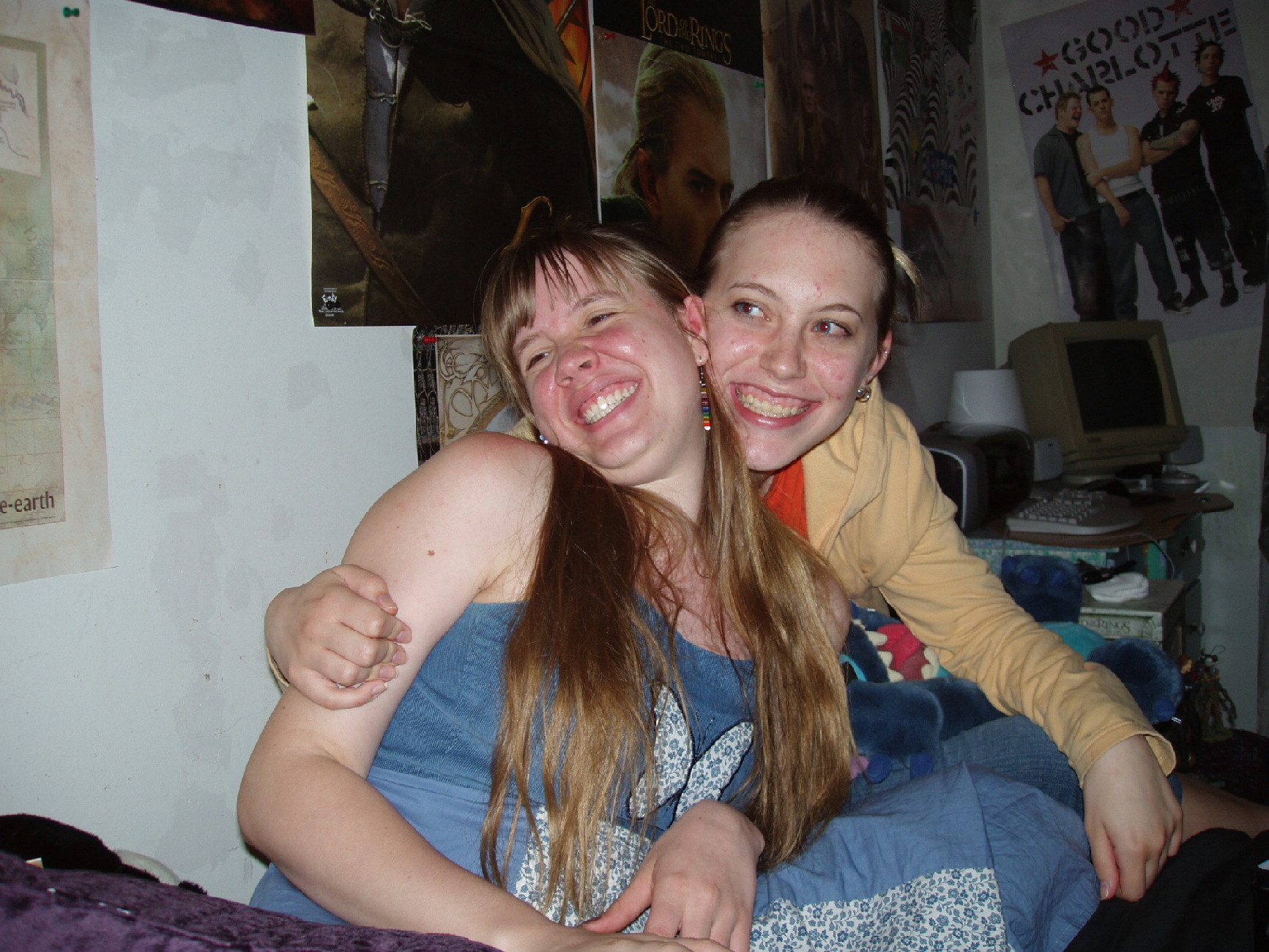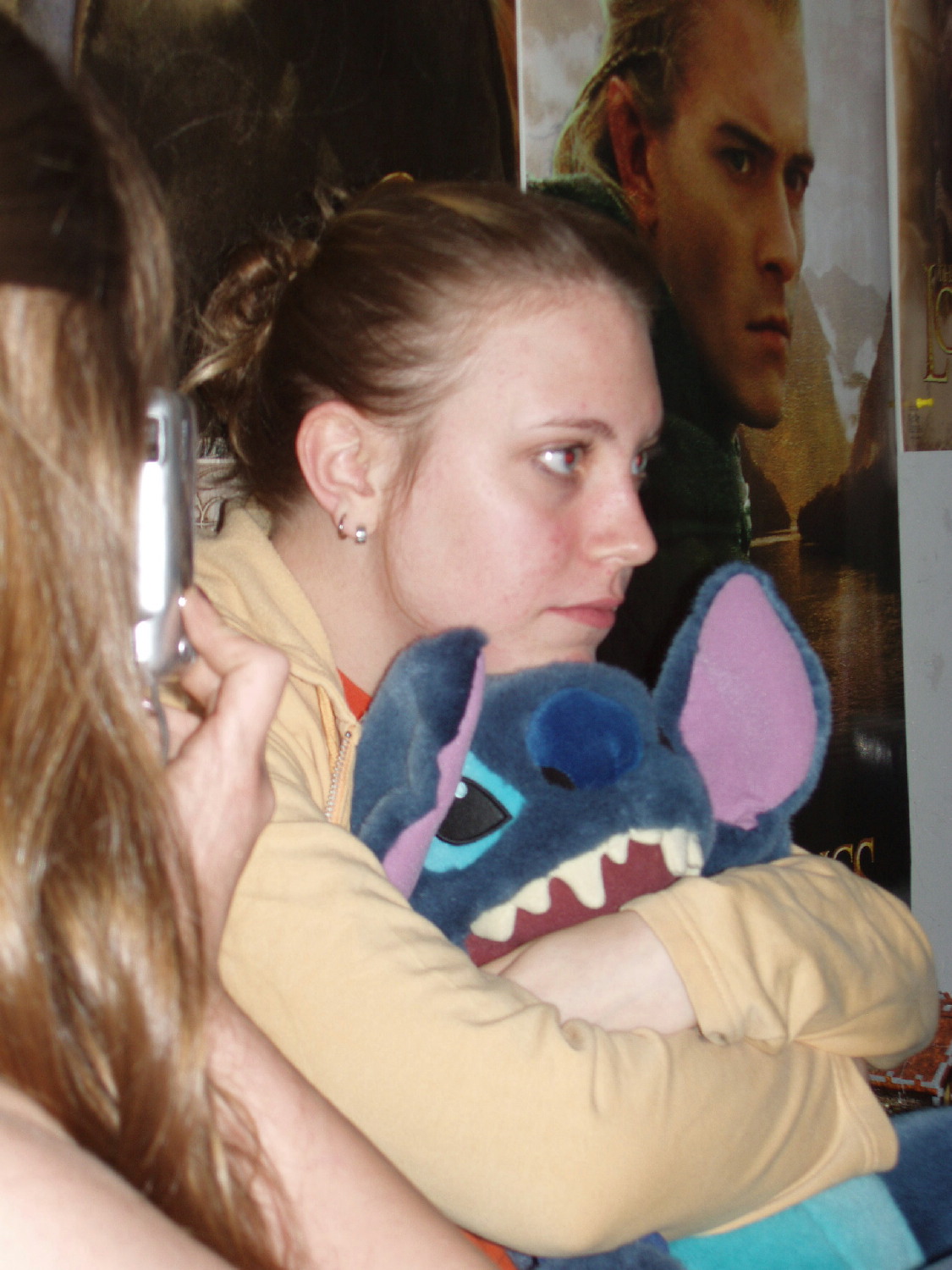 My bubbles...I mean....stitch...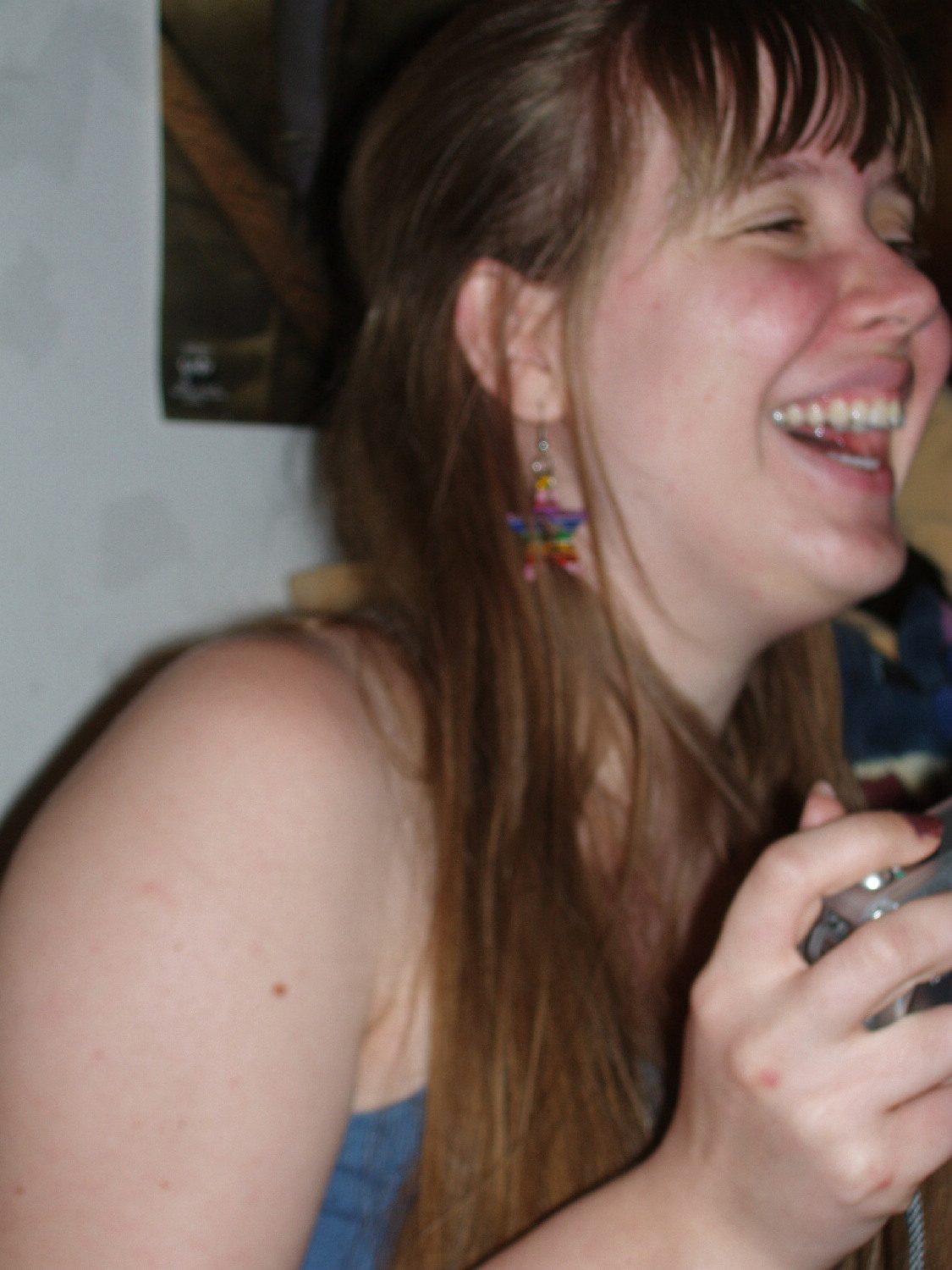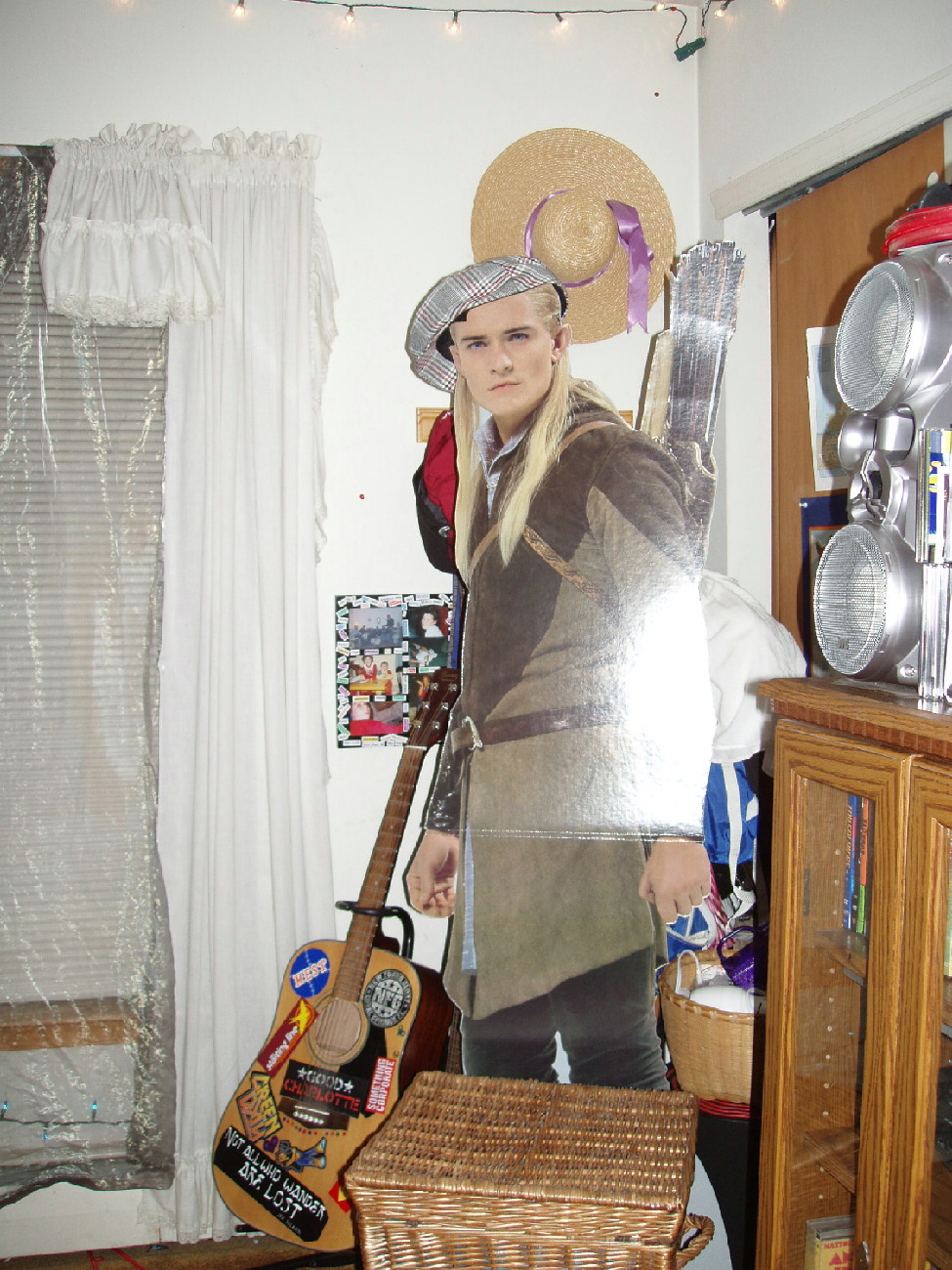 He's like a giant paper doll, isn't he? A giant thug paper doll...